MINIMAL OPENING
COLLECTION
Small Loudspeaker. Huge Sound.
The minimal opening system was created to deliver amazing sound within the most restrictive environments. This in-ceiling audio system mimics the appearance of 4″ designer lighting while delivering world-class sound.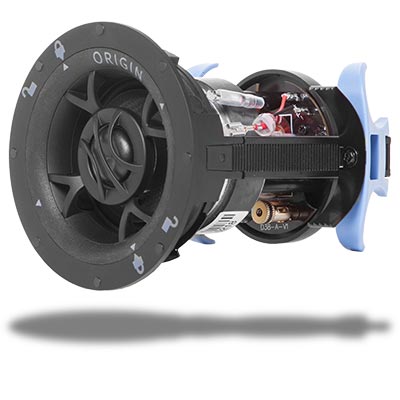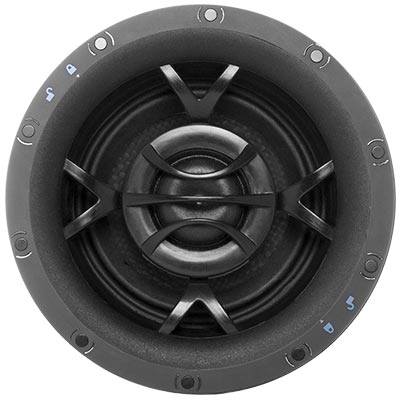 D39
Woofer: 3" (76mm) Kevlar
Tweeter: .75" (20mm) DPSD
Frequency Response: 100 Hz - 20 kHz
Impedance: 6 ohm
Grille Diameter: 4.25" (108mm)
Mounting Depth: 4" (100mm)
DSUB6F3
Woofer: 2 x 6.5 (165mm) Polypropylene
Port Tube: 18.9" x 4.2" (480 x 107mm)
Frequency Response: 33Hz - 100 kHz ± 3dB
Impedance: 8 ohm
Grille Diameter: 4.25" (108mm)
Mounting Depth: 7.9" (200mm)
The Origin Advantage.
A blend of incredible sound quality and artistic design is what sets the loudspeakers at Origin apart. Having created the first, modern, in-wall speaker in 1976, the team at Origin has spent decades perfecting the concept. Today you can enjoy the result of this effort as we apply the most advanced technologies and materials to recreate music with unparalleled fidelity. The ability to fit larger speakers in smaller spaces and then pivot the speaker to focus the sound at the listening area are only two of the many innovations our engineers have pioneered. All of this happens behind a discreet grille that blends into your décor and delivers incredible sonic performance that appears to originate from thin air. Fill your life with the finest music and be confident in the fact that your speakers will continue to do so for years to come.